Over hundreds of thousands of years, nature has developed products, materials, and processes to solve many problems we are confronted with. Humans have taken advantage of some of these models and systems to create more sustainable and robust solutions to materials challenges. By taking inspiration from nature, scientists can engineer artificial materials that produce new solutions and opportunities for industrial, environmental, and medicinal applications.
Some examples of successful bioinspired and biobased polymers are as follows: Velcro, a hook-and-loop fastener that is inspired from the burrs of the burdock plant; biodegradable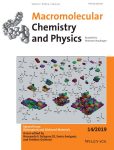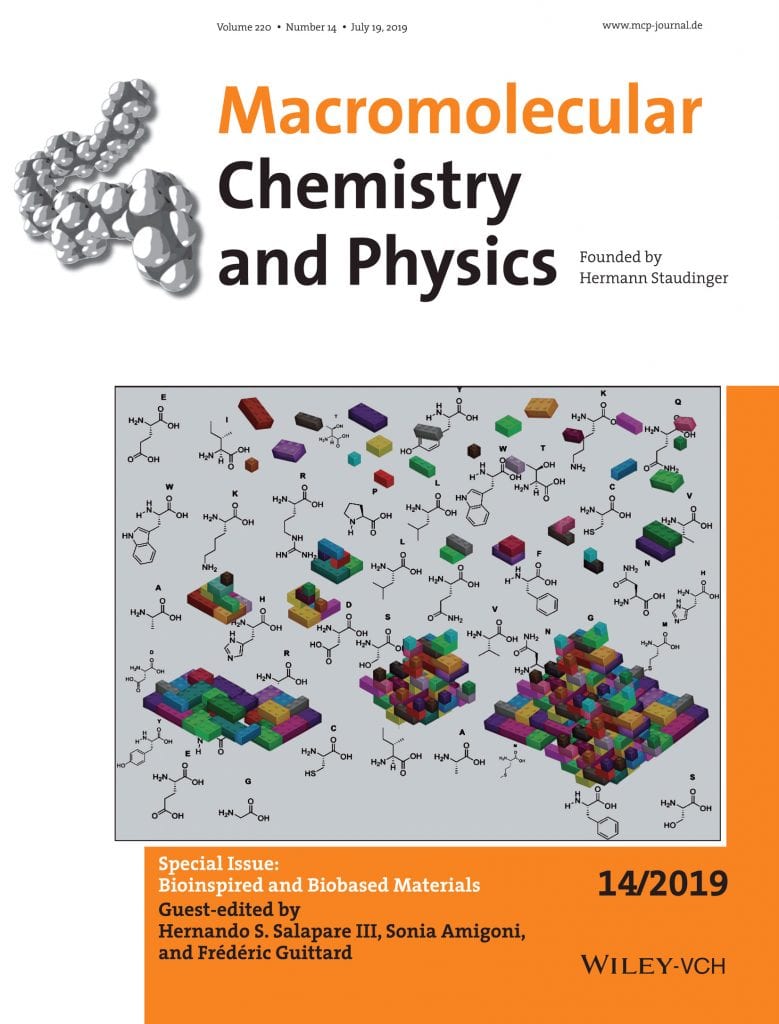 artificial spider silk that is made from Kevlar and carbon fiber, which mimics the hardness and elasticity of spider silk; and polymers with riblet patterns used for drag reductions in pipes, are inspired from shark skin.
Hernando S. Salapare III, Sonia Amigoni, and Frédéric Guittard collected review articles and high-quality and ground-breaking research papers focusing on bioinspired and biobased polymers in a recent issue of Macromolecular Chemistry and Physics:
Bioinspired and Biobased Materials by Hernando S. Salapare III, Sonia Amigoni, and Frédéric Guittard
Hierarchical Self‐Assembly of Peptides and its Applications in Bionanotechnology by Barbara B. Gerbelli, Sandra V. Vassiliades, Jose E. U. Rojas, Juliane N. B. D. Pelin, Rodrigo S. N. Mancini, Wallace S. G. Pereira, Andrea M. Aguilar, Mariano Venanzi, Francesca Cavalieri, Francesca Giuntini, and Wendel A. Alves
Overview of Protein‐Based Biopolymers for Biomedical Application by Sakthivel Nagarajan, Socrates Radhakrishnan, S. Narayana Kalkura, Sebastien Balme, Philippe Miele and Mikhael Bechelany
Aluminum‐Catalyzed One‐Pot Synthesis of Polyester‐b‐Polypeptide Block Copolymers by Ring‐Opening Polymerization by Thibault E. Schmid, Carine Robert, Vincent Richard, Sumesh K. Raman, Vincent Guérineau, and Christophe M. Thomas
Fluorination/Torrefaction Combination to Further Improve the Hydrophobicity of Wood by Martial Pouzet, Marc Dubois, Karine Charlet, Elodie Petit, Alexis Béakou, and Capucine Dupont
Expanding the Range of Available Isoelectric Points of Highly Methacryloylated Gelatin by Christiane Claaßen, Lisa Rebers, Marc H. Claaßen, Kirsten Borchers, Günter E. M. Tovar, and Alexander Southan
Eugenol: A Promising Building Block for Synthesis of Radically Polymerizable Monomers by Samantha Molina‐Gutiérrez, Abdelatif Manseri, Vincent Ladmiral, Roberta Bongiovanni, Sylvain Caillol, and Patrick Lacroix‐Desmazes
Read more at : https://www.advancedsciencenews.com/bioinspired-and-biobased-materials/